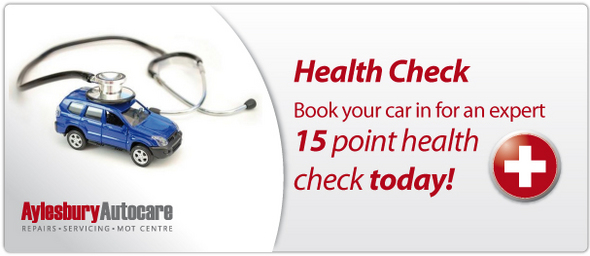 Autocare Health Check
When was the last time you gave your car a good check over? Winter is fast approaching so now is the time to get your car checked over by an expert, book it in for a 15 point health check today!
Book your car in NOW!
We will check:
Coolant Level
Screen Wash Fluid Level
Power Steering Fluid Level
Battery Condition
Brake Fluid Level
Wiper Blades
Tyres
External Lights
Radiator & Coolant Hoses
Exhaust System
Brake Pads & Brake Discs
Brake Hoses
Handbrake Operation
Suspension & Shock Absorbers
We are not sales people so rest assured, there is no obligation to get any work carried out with us.
Book an Autocare Health Check Online Today by Clicking here
Book your service with us today!
Click here to book your service online today!
Need an MOT?
You can also book your MOT with us online. We have a sophisticated, completely real-time, MOT booking facility which not only makes the booking process convenient but also gives you a further £5 discount for using it! Click here to find out more.
We are here to help!
By phone
If you would like to speak to a member of the team you can click here to contact us directly.
Live Chat
Need a quick answer to your enquiry? Click the livechat link on the right of the screen to speak to a member of the team instantly.
Livechat service is available 830am till 6pm Mon to Fri and 830am to 4pm on Saturday.